I apologize for lack up updates recently, especially as I am in the process of buying Windsong. It has been a very turbulent time in the past few weeks getting everything together to close on the boat and getting ready for vacation. My wanderlust takes me back to Costa Rica tomorrow for a week of beautiful surf, food, countryside and friends. I've been to Costa two times before and each time was amazing, good enough to go back a few times I guess! So if all goes well I'll have a write up of the trip when I come back for your enjoyment. So let me catch you up on what has happened so far with Windsong. I went to look at the boat a few weekends ago as mentioned in a previous post. I had to drive a little over two hours to the big bend area of Florida to see it in Inglis. I had never seen this area of Florida at all, so it was a treat to do some exploring. It is a very "old" Florida, very nature oriented and not very populated. Little historic towns with a lot of retirees looking for some quiet on the waterways. So anyways...I meet up with the broker, Jim, at the sellers house to check out the boat. He keeps it on a dock at his house which is on a canal a few dozen meters away from the Withlacoochie river, near where it dumps into the Gulf of Mexico.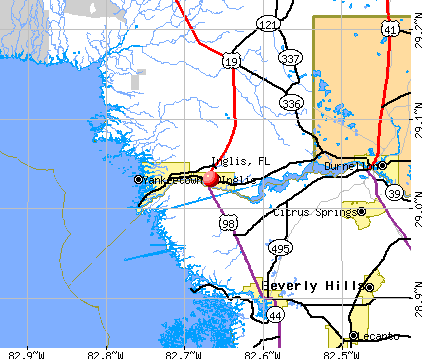 I had studied the boat intensely on the internet so I knew what to expect when looking around it. My first impressions were neutral, no worse or better than I expected. Coming into it I knew of a few things based on picture observations and discussions with the broker: the running rigging needs replacing, the inside needs cleaning and a little TLC, most electronics are old and either not functioning (radar) or just needs a modern upgrade (gps, vhf, autopilot), the engine runs fine and only has 900 hours on it, and everything else resembles what a well aged 34 year old boat should look like. I confirmed everything listed there and added a few more things to the list of necessary repairs/upgrades. Initially I noticed that the anchor chain is pretty rusted and corroded, warranting replacement. The standing rigging, sails, mast and booms all looked in decent condition. I carefully inspected the rigging for cracks and corrosion. So just from a topside perspective, once the anchor chain/rode and running rigging are replaced, it should be in sailable condition. The deck was very clean, no soft spots, and all hardware was bedded tight.
The only other areas of major concern were inside. I was a little taken aback by the condition of the insides especially because the topsides were quite clean (he had the boat pressure washed). Luckily, most of it is just dirt which can be easily cleaned off the bulkhead (I wiped some away with my thumb and found it to be bright white underneath!). The vinyl headliner is coming off and the foam underneath it is deteriorating, so that will need work. There is some old wall paper in areas that will have to come off too. The insides are made of holly and teak, which will need some cleaning and varnishing. But once the place has a good scrub down, it should look real nice. The insides are massive compared to the 30'-32' boats I have been on! The cabin size of those were just below a good comfort level, this cabin is well beyond.
I of course inspected every nook and cranny. I found a few areas where leaks had happened, but could easily trace them to things like a poorly bedded stanchion, or where some other deck fitting will need rebedding. The bilge was dry, however, and with the many inches of rain that have fallen on the boat, I was confident it wasn't taking on much rain water.
The initial look through left me with no more excitement than I came in with, it actually dampened it all (I was buzzing the previous night). The reality of the project in front of me hit, and it was a lot to think about. The broker began the pressure telling me about the offers has had on the boat, and that there are others waiting in line to look at it and put an offer on it. So if I wanted it, it was now or never. He gave me until Monday to decide before he gave it to the next guy. He liked me, liked my enthusiasm and energy, and wanted to sell it to me. I came to like Jim, he is a legit guy and fun to talk to. I don't know how much of everything he said was just sales talk, but a lot of it seemed to ring true, especially the interest in the boat. If you remember, I had tried to look at it before but someone had already put an offer on it. Things didn't get finished, so I had a second chance. I didn't want it to slip through, because finding a boat this big in my price range would be a miracle that I might not see again in my boat buying time. Here are the pictures from the first trip out there kicking the tires. I wish I got more, but I was so busy just staring at stuff I got distracted:
So I went home and did some more research on everything I saw that concerned me. After spending the evening on the internet, I decided I would go back the following day to check it out again. I had a few more concerns about what I saw, and needed to clear those out of my head before I decided on anything. When I went back with a little more knowledge on its issues, things started to look better actually! I noticed that the big things that need to be done are actually not that big of a deal, and that a weekend of cleaning will make the inside look spectacular (relatively). I triple checked everything on the boat to make sure I was satisfied. I went home to think about my decision and eventually called the broker with my offer. I won't mention any dollar amounts until it is fully closed on.
My offer was accepted and the very next day we we had a signed contract! Once the contract was signed, I needed to sign the "Acceptance of Vessel", which stated that it is satisfactory to all my requirements. We did a sea trial on it the next weekend to make sure the engine ran well and it is a functioning boat. I didn't anticipate any problems on the trial, and it was actually a fantastic afternoon on the boat. We rode up the river to the inlet and back again, a total of about 10 miles and 2.5 hours on the water with the engine running. It purred like a dream! Along the way I noticed the MASSIVE fish in the water near where the salt and fresh water converged. Redfish and Snook 3 feet long+ were just chilling in the water as we rolled by. I cannot wait to get my fishing rod out there. I had brought my camera to take more pictures of the boat, but as I took the first shot I realized I left my memory card at home, oh well. I took a couple from my phone though, here we are on the river:
The sea trial went great, so I accepted the vessel. I needed to scramble to secure financing and eventually got that done through USAA. While they were very easy to get the loan with, but were kind of a pain in the to get the money sent to the right place. Where they could just wire the money into the broker's escrow account, they send a check in the name of the seller to my address...who knows. But I have the check now, and with my paycheck today I have enough to pay the balance, sales tax, and registration fees. The boat is a U.S. Coast Guard registered vessel, which is a great thing to have when traveling internationally. Unfortunately, to renew it it requires a documenting company who charges $450 to get it done, or I could do it myself and save a little money. I decided to just go with the company to get it all done quickly, they handle the title, lien, and registration stuff too. It hurt to pay, but I needed to get all of this done before I left for Costa Rica so the faster the better.
That is where I am right now. I am hesitant to say that I have the boat because it isnt fully closed on yet. But it is 90% done, so I can get excited, and excited I am! One of the major influencing factors in buying the boat is the fact that the seller is letting me keep it at his dock for as long as I need to make the boat seaworthy. Keep in mind that you typically pay around $10-15 a foot per month for marina storage, so this is saving me a lot of money each month I have it there. I definitely computed that into the costs. He is even offering me a room and bathroom to stay at while I work on the boat there! He is a really nice guy who lives there alone while his wife is starting a business in Alaska. He is slowly trying to sell everything so he can get up there, but taking his time in this economy. Very chill guy who will be nice to hang around and gain knowledge from as I work on the boat.
I return from Costa Rica next weekend, and the following weekend will be spent at the boat doing inventory and cleaning it as best we can. There are a ton of spare parts, manuals, charts, tools and things I need to inventory to see what it has and what condition everything is in. I'll then come back the next weekend and start to work on things like the running rigging. Hopefully I can get all of the work done by the end of summer and have it ready to cruise down the West coast. I plan on stopping at a DIY boat yard to have it hauled out and to work on it throughout the winter on the hard, bringing it up to safe condition for a long passage. I plan on eventually bringing it around Florida to the East coast, but it will need to be safe to make the journey. Hopefully by this time next year the boat will be close for me to use on weekends!
Once I accepted the vessel I put a big order in to Amazon.com for a bunch of new books. Most of the books I have describe the "whats" in terms of boats and cruising, now I need the "how to's". Such as marine diesel engines, electronics, mechanics, rigging, navigation, etc. I used recommendations from the previous books I read, and they all seemed to converge on a similar set of authors for the definitive books. Most of them have already arrived and I have begun my studies. It feels like I am back in school, but for something I want to study more than anything I have encountered previously. Hopefully I will really be able to plow through the books while in Costa Rica with some relaxation time. Here are the books I just added to my library:
The Cruisers Handbook of Fishing - by Scott and Wendy Bannerot: This book was available to me early online through an option with Amazon, easily one of the best books I have gotten for sailing. I am learning so much about fishing my brain is ready to pop. I can't wait to try it out.
Cruising with your Four-Footed Friends. The Basics of Travel with your Cat or Dog - by Dianna Jesse: Basically I plan on getting a dog in the next few years. I want to be educated on my decision to hopefully pick the right breed for a boat companion.
Coastal Navigation using GPS for Sail and Power - by Frank Larkin: This book goes into detail with easy to understand language to completely cover chart navigation and integrating GPS into the mix. While I learned the basics of navigation through my courses and more by reading the American Practical Navigator (a little tough to read honestly), I could use some more advanced teaching to learn how to use the GPS for course plotting.
Marine Diesel Engines: Maintenance, Troubleshooting, and Repair - by Nigel Calder: I came into this with only basic knowledge of engines. I plan on becoming a pretty good amateur mechanic though this process. This is apparently THE book to get down and dirty with the engine. I've been enjoying the read and really appreciate the knowledge it is giving me.
Adlard Coles' Heavy Weather Sailing, Sixth Edition: Pretty much the definitive book on the subject. Everyone recommended it.
Don Casey's Complete Illustrated Sailboat Maintenance Manual: This will be THE book to help me get this boat in great condition. It contains six of his time honored books:
Don Casey's Complete Illustrated Sailboat Maintenance Manual combines six core volumes into a single, utterly dependable resource that answers every frequent question, explains every major system, and helps you keep your boat and its components shipshape.

More than 2,500 clear and detailed illustrations guide you step by step through every procedure. Casey's technical virtuosity, his user-friendly explanations, and Peter Compton's diesel engine expertise make even the more complicated repairs and improvements easy to understand. This must-have guide saves you time, money, and grief as you learn the fastest, easiest, most effective ways to:

Evaluate the condition of your boat or one you're about to purchase
Repair structural damage to your fiberglass sailboat
Improve or repair your sailboat's electrical system
Troubleshoot, maintain, and repair your boat's diesel engine
Put a professional-looking finish on your boat's hull, deck, spars, wood, and trim
Make and repair sails, sail covers, dodgers, awnings, sailbags, and bimini tops
So I have the money and the signed closing documents that I plan on sending out today. Hopefully when I return from my trip, the boat will be all mine!!! All of this was pretty stressful leading up to this trip, so hopefully I can actually relax once there. I think a few perfect waves will do me just fine.
Check out the waves there today, swell on the rise...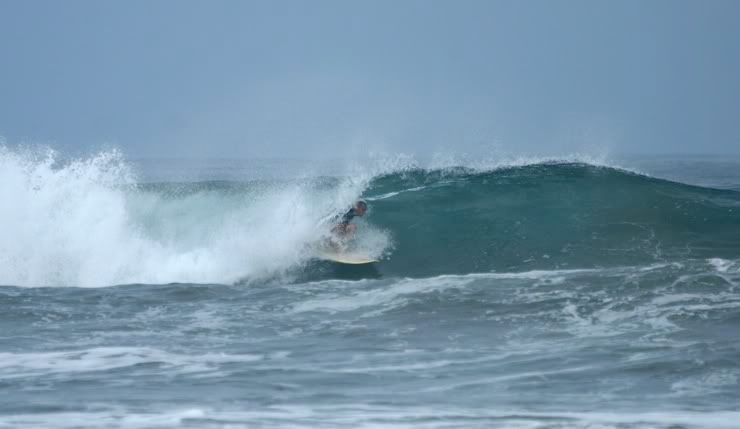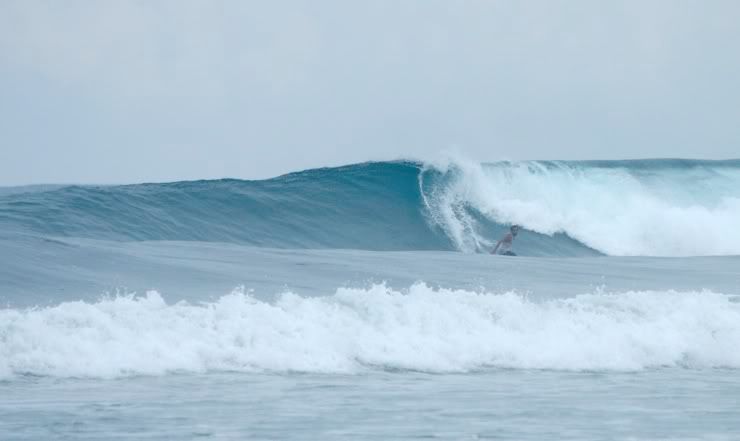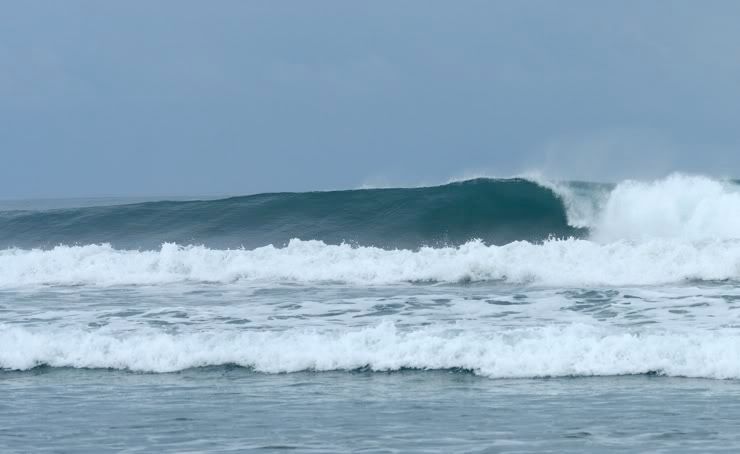 hell yes